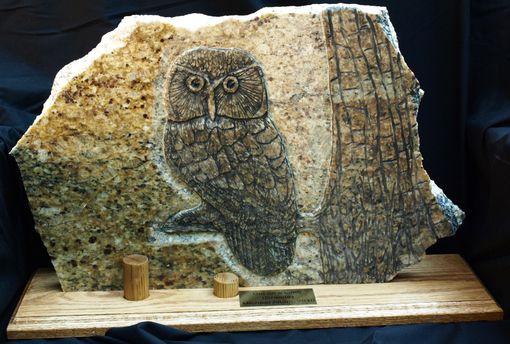 Title:
Out on a Limb

Dimensions:
Granite: 17" X 11" X 1.25"

Customer had a new counter top installed, I took a scrap piece and carved this Barn Owl. The Barn Owl has left the barn and is now perched on a small, broken limb. It makes a good perch but I hope that it doesn't gain any weight or the limb might break. Mounted on an oak base.
All of our products are handmade
by expert makers.