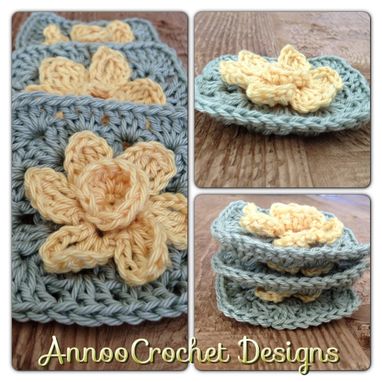 Daffodils are the birthday flower of March, the same month as the spring equinox that heralds the beginning of a new season.
Plant lore tells us that daffodils bring good fortune to the person who avoids trampling on them, so watch where you step!The daffodil is a symbol of rebirth - a sign of the new beginnings that come with spring. Daffodils are often found connected with Easter and Easter religious services because of their new birth significance.

Lots of picture and very clear explanations, make this pattern a breeze to make.
Use the Daffodil Pattern as an appliqué, or as an Afghan square, the possibilities are limitless.