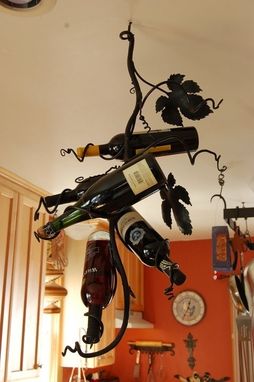 Wine racks are completed and available for immediate shipping.


All items listed are created for you by our family, Kent Knapp lead Blacksmith. We are happy to provide ideas for your space or create pieces from your vision. Our family goal is to provide you with a piece of art that functions in the way you are best served. Hand forged ironwork is a purchase that lasts for generations.

Recycled steel bar and found metals used in the creation of all work. Save the planet with beauty!

Most items deliver in 1-2 weeks, larger projects according to contract.