Great Horned Owl Mantel Ornament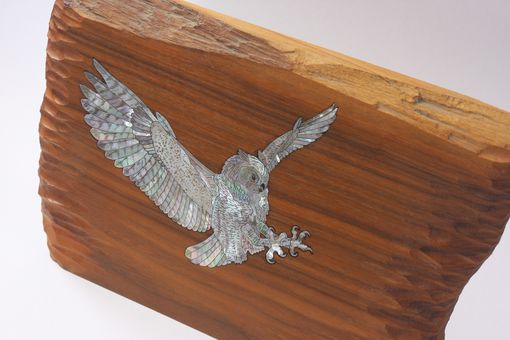 This owl is almost entirely inlaid with mother of pearl, with some accents in black mother of pearl and silver. The feathers and body parts are cut from separate pieces of shell so the light will reflect independently as the viewing angle changes. The host material is California walnut and the stand is set so the piece leans back about 10 degrees.
Dimensions: 7" tall, 11" wide.