Great Horned Owl Painting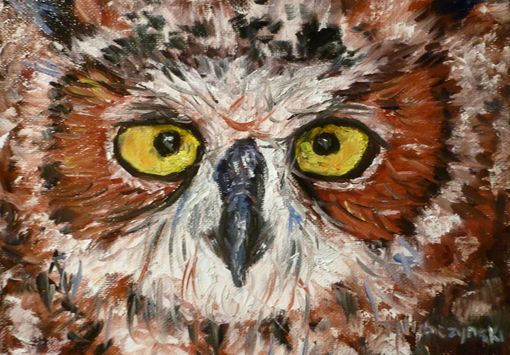 Owls have a reputation for being very wise. I agree with that in many ways, Their eyes have a story to tell and I find it captivating. I wanted to get an up close and personal feel with this painting.

I gathered reference photos first. Than I read up a little bit more about these birds of prey. I'm an animal enthusiast as it is, however I wanted to know more. Once I found a few photos I loved I decided on colors and size.

I sketched out the piece on a stretched canvas with graphite pencil. Once happy, I painting from dark to light in thin layers, slowly building up the paint thickness.
Dimensions: Width - 10"
Height - 8"
Depth - .75"