Green Calcite Ring With Leather Band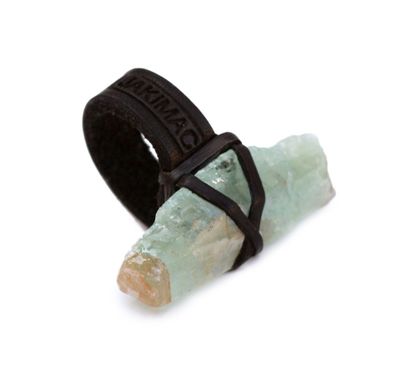 A rectangular-shaped Green Calcite Stone wrapped in fine black genuine leather. Calcite is a translucent sea grean colored stone. You can see it's many layers in sunlight.

The stone is secured around a leather ring band, size 7 only. I have other green calcite stones and can make them in your ring size, however these stones are more circular while this is rectangular. I'll be adding more images soon and opening up this listing to include US Ring sizes 4-12.

Green Calcite is a stone of trust. It can open your heart to be more accepting, and welcoming of new things. It's also a wonderful "green thumb" stone. Give this stone as a gift to your friends who enjoy gardening.