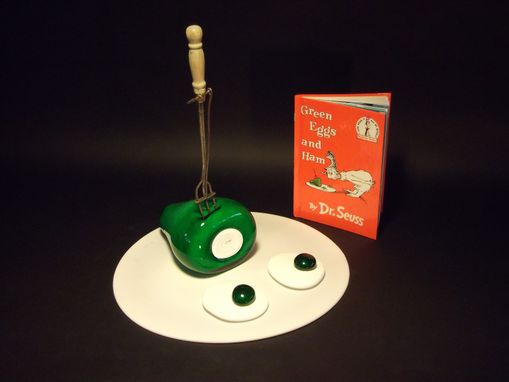 This is a fun sculpture made to honor one of America's best loved children's authors.

The green eggs are handblown glass, as well as the ham and platter it rests on. I found a perfect antique fork that fits snuggly into the three small holes on the top of the ham.

It includes the copy of the book as pictured.

Made by Pacific Northwest artist Edward T. Schmid.
signed "ETS 2010" on the bottom of the platter.

It is sure make you smile if your a Dr. Seuss fan like myself.
Dimensions: 14" x 15" x 14"