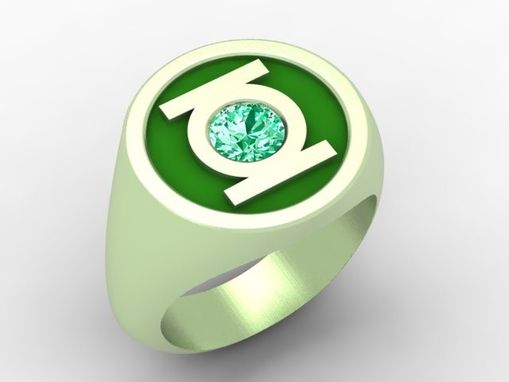 Custom Green Lantern Ring designed by Paul Michael Design
All of our products are handmade
by expert makers.
James B.'s review

• Mar 14th 2018

I had a fantastic experience working with Paul Michael Design. From the outset, I was provided with a clear timeline for project completion, and answers to any questions I had about the process before we began.

The project was finished quickly enough that PMD was able to preview two finishes for me and still have it shipped by the original deadline.

The final product is better than I had hoped, and I am extremely satisfied.

Frank B.'s review

• Aug 7th 2017

I can't put into words how happy I am with my finished product but I'll do my best. From concept discussions to frequent communication to shipment PMD shows their true professionalism and skill. My Green Lantern Signet ring came outbetter than I ever could have imagined. I would recommend then to any one interested in pop culture-inspired jewelry and I'm looking forward to working with them again!

Vincent G.'s review

• Jun 2nd 2013

Paul went above and beyond with my project, working with me every step of the way to assure my satisfaction was guaranteed. I recommend him very highly!