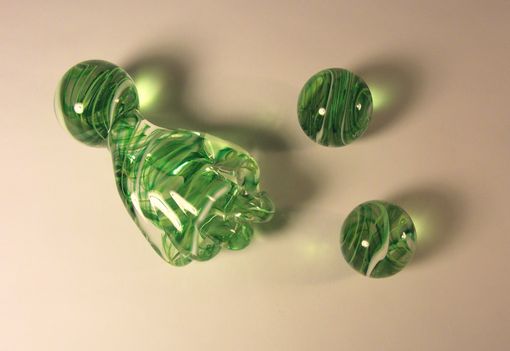 The Green Marble Shooter and matching marbles are from a collection of four hand sets that are engaged in playing marbles.
The hot sculpted glass hands and matching marbles are all made from the same big blob of glass and are truly unique.
Great for glass collectors and marble enthusiasts, it is sure to add to your growing collection.
Each piece is signed, dated and cataloged by the artist.

Made by world famous glass artist/author/instructor Edward T. Schmid in Bellingham, Washington.
Dimensions: The hand measures 5 3/4" long by 3 1/4" wide.
The marbles measure 1 7/8" and 1 3/4" in diameter.