Green Sea Turtle Medallion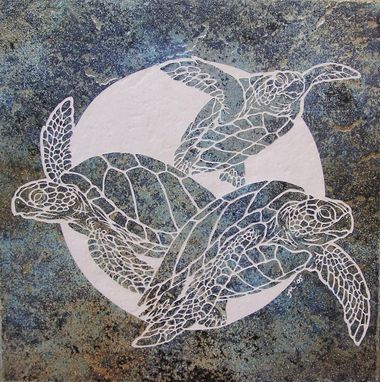 Handmade and designed Sea Turtle design etched into a one-of-a-kind glazed porcelain tile. Can be either put on display in a harwood frame or installed as a focal piece in a residencial or commercial space.
Dimensions: Piece shown: 18x18

Design can be scaled to most any size 16x16 and greater. The current design is meant for a straight-set installation but can be changed to a diagonal-set if the client prefers.