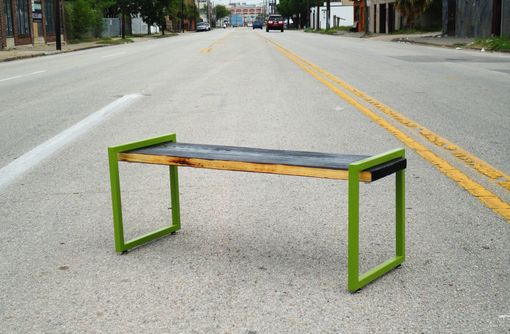 MATERIALS Reclaimed white pine & painted steel
DESIGN Cory Wagner & Marty Joyce
NOTES FROM THE DESIGNER The prototype for this line began as a piece of reclaimed lumber from one of Wagner's remodeling projects in his circa 1885 home in Old Sixth Ward, Houston. Can be custom made to any size you desire.
Dimensions: shown as 18" x 60" x 16"