Green Textured Tripod Jar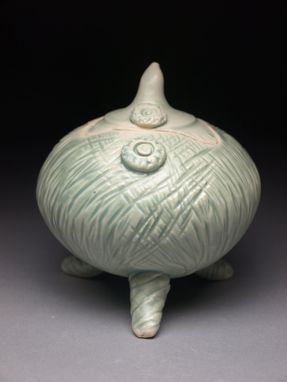 Green Textured Key Lock Covered Jar

This sweet little pot has tripod feet with a sprillaling texture over the surface emphasized by a satin green glaze. It is 4 1/2 inches tall and 4 inches round.

Handmade on the potter's wheel, the lid is cut from the body of the pot in an undulating pattern locking the lid in place. The buttons on the front give the user a "key" for lid placement.

Makes a wonderful gift.