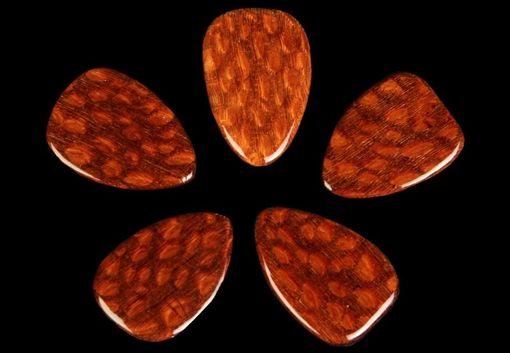 Handcrafted Wood Guitar Picks - Beautifully Handcrafted Guitar Picks by Corrado will create unique sounds when used for playing guitars or any other stringed instrument.
Each wood pick is handcrafted utilizing the Finest, Figured & Exotic hardwoods. A Hand Rubbed Oil Finish is applied to enhance the natural beauty of the wood as well as help sustaining the grip.

Leopard Wood Picks - Shown Above in Photo. Other wood types & Pick styles available. Please contact us.