Hall Table, Or Coffee Table, Or Lamp Table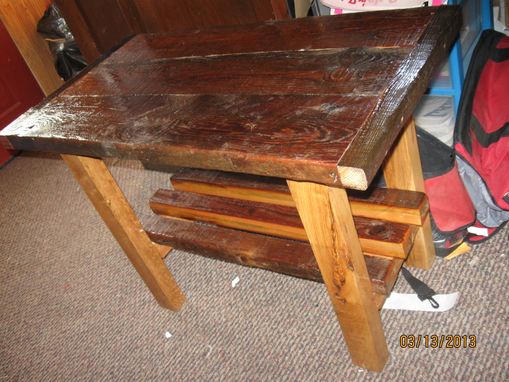 This table is 21 inches wide, 40 inches long, and 29 inches tall. It is made from 100 year old recycled barn boards. The top and shelf boards are almost 2 inches thick. After building it I put 2 coats of clear polyurethane on to preserve it. It can be used to put a lamp on, seasonal decorations, or most anything. I think it would be a focal point in most any home. It would also look good in a hunting cabin!
AVAILABLE FOR PURCHASE NOW.