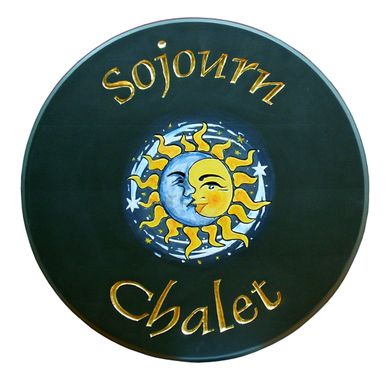 It is hand carved and painted with acrylic paints and gilded in 24K gold leaf. The sign could be made as one sided or double sided.
For a more delicate finish, the signs could be gilded in 24K gold leaf, silver leaf or copper leaf.
This sign measures 18" in diameter

Our signs are CUSTOM MADE and PERSONALIZED to your specifications, size, shape, images and/or colors that can be adjusted to meet your requirements...