Hand Crafted Caribbean Rose Wood Cutting Board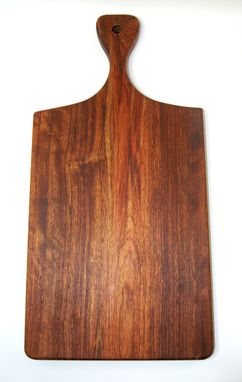 Whether you are serving appetizers or simply chopping vegetables, this solid wood cutting board will certainly become a favorite accessory in your kitchen and home.

The timeless quality of this board can be attributed to being made from one solid piece of Caribbean Rosewood. The surfaces of the wood is hand-sanded to a smooth finish. When we complete each board, we treat the board with food-safe mineral oil.

Due to wood grain and the natural growth of the wood, each individual bread board will be different than pictured. Due to the nature of handmade items, please allow for slight variations in craftsmanship.