Hand Crocheted White Baby Blanket With Ocean Blue Ribbon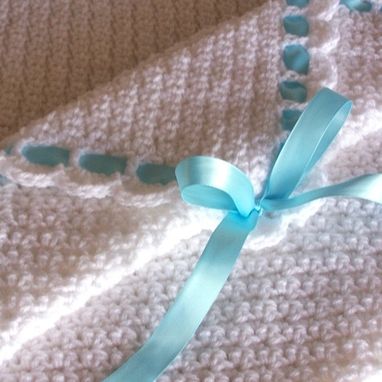 This blanket is hand crocheted . It has beautiful scalloped edges and a ribbon surrounding the edge. These blankets make great
baby shower gifts or great for your new photography session.
Color can be created for any you choose the same with ribbon.

Thank you for stopping by.