Hand-Dyed Landscape Quilt: Iowa In January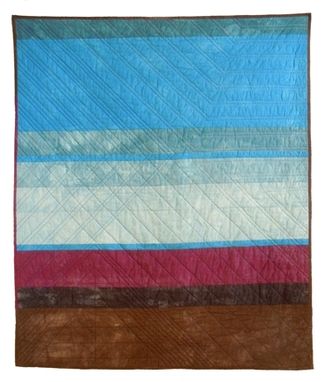 This quilt is inspired by the clear blue sky of a January morning in Iowa.
This quilt is made with my 100% cotton hand dyed fabrics, done in small batches as I make each quilt. It is filled with 100% cotton batting. The process of hand dyeing fabric results in some variation - making each quilt unique. This quilt can be made in crib/wall, twin, full/queen, or king size.