Hand-Dyed Landscape Quilt: Iowa In July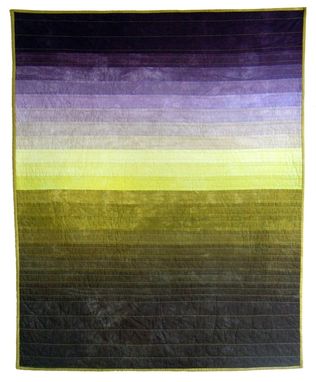 This quilt is inspired by the amazing colors the sky can be in Iowa when a thunderstorm is rolling in. Even though the sun is still shining, you can see the dark purple clouds moving towards you on the horizon.
This quilt is made with my 100% cotton hand dyed fabrics, done in small batches as I make each quilt. It is filled with 100% cotton batting. The process of hand dyeing fabric results in some variation - making each quilt unique. This quilt can be made in crib/wall, twin, full/queen, or king size.