Hand Fabricated Microscope Necklace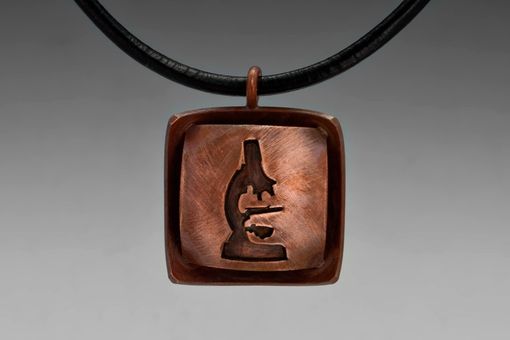 -Copper Pendant : 1 1/2" diameter
-18" Black Greek Leather Cord w/ Steel Endcaps and Silver Plated Lobster Clasp

I fabricate this pendant from copper sheet. The design depicts an image of the microscope our eldest son convinced his grandparents to buy for him when they were out book shopping. "There's gotta be a book in there somewhere," he said, turning the package over and over in his hands. He won. The microscope came home, and I'm glad it did. It gives us a pretty cool window into our world.

He was right, of course, there was a book.
All of our products are handmade
by expert makers.