Hand Forged Steel And Wood Boat Sculpture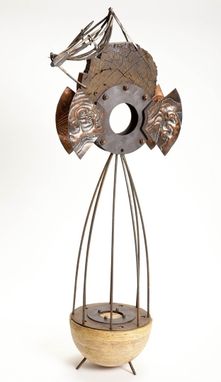 This sculpture is titled "Loosing Ground "
45"H x 17" w x 11" D 2012
It was created from forged steel, wood, and copper repousse.

How the idea evolved: I wanted to represent the state of the economy and how it is affecting our lives and communities. The little boat is near the point of falling off the side of the buoy but is struggling to stay afloat.

All of our products are handmade
by expert makers.