Hand Paint And Applique And Beads Work Unique Harness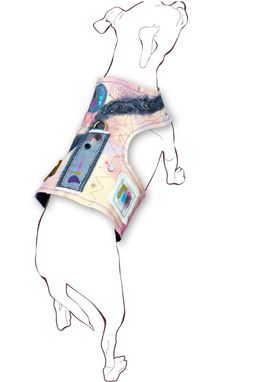 This harness passed through many processes.
First of all I cut the material for base pattern, and sometime sew 2~3 different materials or colors.

Second step is paint on that and dry.
And then I start to think about how to design of details, because each base has different face and color with hand paint.
This moment is my favorite time, I enjoy to arrange many way to see which one is good!

And sewed by hand and machine one by one .

Fourth step is paint again to make blend and balance them nicer.
before put together the lining.

All of harness has lining , some of harness can be reversible .
I made other side little simple if one side has many details, each side has different image.

Finishing is based on rough-hewn finish in order to make use of unique texture to come out and frayed little by little every time you wash.



All of our products are handmade
by expert makers.