Hand-Painted Drink Coasters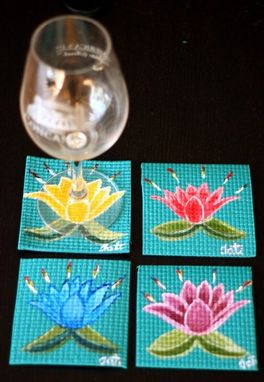 I create beautiful, highly-customized, hand-painted drink coasters to match your home decor, your best dishes, and your life.

Tell me about your style, the colors in your home, or even send me pictures of the room you want to use them in and I'll recommend color schemes and themes to accent and compliment your great taste.

Coasters come in sets of four or eight. These sets come in individual colors so that each person will know which glass is theirs. They are washable in mild soap and water, and then can be air-dried. Non-absorbing material won't stain, and provides traction on the table so glasses don't slide around.