Hand Painted Motorcycle Beer Or Wine Glass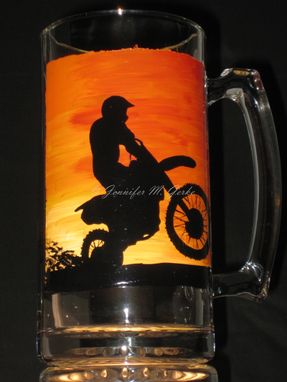 This is one of the more popular for the glasses that I paint. Sunset glass can have pretty much anything as a silhouette in the foreground. The sunset can also be any other color.

Paint is a lead free lettering enamel that is used in many applications. Glass is also baked at high temps for durability and everyday use.

Great for gifts or for any use.