Handcrafted Dining Room Cabinetry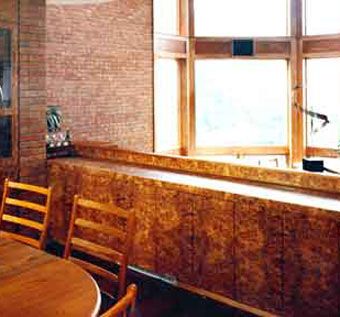 These were for a large house that I worked on in Newbury, New Hampshire in the 80's, when trophy houses were for the very few. I had the Carpathian elm burl door panels made up in North Carolina. The effect is grand, but the cabinets were a straightforward project. I cut the moldings for the windows in the background as well.

Other parts of the same project, also featured on my site, were far more difficult; one being the maple and Brazilian cherry stairway, and the other, the mahogany shelves that comprise the back side of the cabinets in this picture.