Handcrafted Finished Cedar Adirondack Chair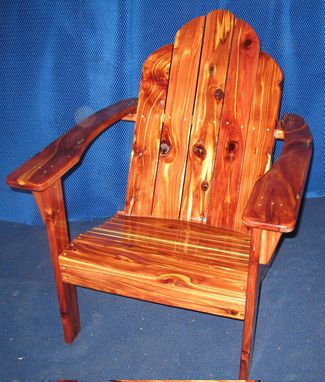 The cedar Adirondack chair is an exquisite way to employ one of nature's most elegant wood. Cedar has an enticing aroma and feel that cannot be replicated by other hardwoods. Western red cedar Adirondack chairs are some of our best sellers overall.

This is a handcrafted Cedar chair that is made from salavage logs. It is handcraftedin out mill in southwestern Minnesota.

Our Mission is "if you can dream it... We can build it !!" Come Dream with us.

Dimensions: 27 inches by 24 inches.. Can be made to the dimensions you need to fit your home.