Handcrafted Tall Post Mahogany Bed With Reeded Posts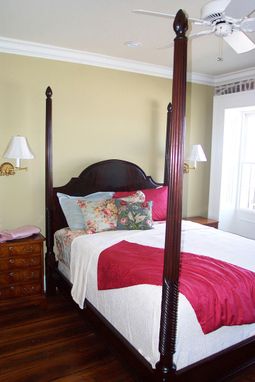 This bed was made with a crotch Mahogany headboard. The less expensive version is with a solid wood Mahogany headboard without inlaid headboard.
Bed posts are made from 4" thick stock and has 1 3/4" thick rails with applied moldings. The standard bed has reeds carved down the entire post to the rail turning.