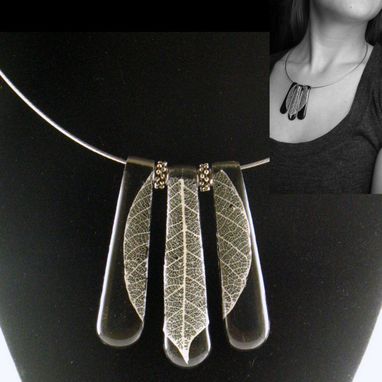 This exquisite piece is truly one of a kind. Made from three like spoon handles, painted black, it boasts an amazing leaf skeleton lovingly painted white. The leaf was carefully and delicately cut into three sections and adhered to the handles in such a way that when it is worn, all of the leaf's fibers realign.
In between the handles lays two silver colored findings with a border of tiny metal droplets.
The contrast between the leaf and handles is sure to draw the eye to this stunning piece.
The necklace is made from smooth stainless steel wire with a screw on clasp that is 17.5 inches round.