Handmade Ceramic Vase Handmade Pottery Art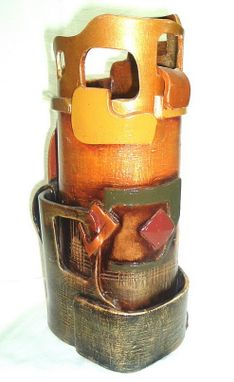 Unique handmade ceramic vase beautiful hand crafted and hand painted
33cm /13"H
Made in Transylvania, Romania



Get an extra touch to your house with our unique, handmade products!
Our exclusive collection specializes in the work of artisans who incorporate natural materials along with originality.
Sometimes there may be slight variations like color, design, size, paint spots, loose lids characteristics of the handmade work.
We take great care when packing our products , we always inspect them before shipping and we do everything we can to ensure that the package will arrive at your home safely

Please check our store frequently as we are adding more products soon.