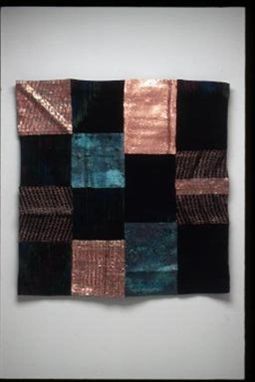 This work is made of handwoven copper wire, nylon, cotton and wool. All of the fiber is hand-painted according to the buyer's specifications. Given the nature of the materials, the work is shaped after it is taken off the loom, which gives it a 3-dimensional quality on the wall.

This work is titled "Discovering with Catherine" and the dimension are 40" x 40".

Depending on the size and materials used in each work, the wall hangings can take anywhere from 3 to 6 weeks to complete.