Phoenix Eagle-Ruger Eagle Necklace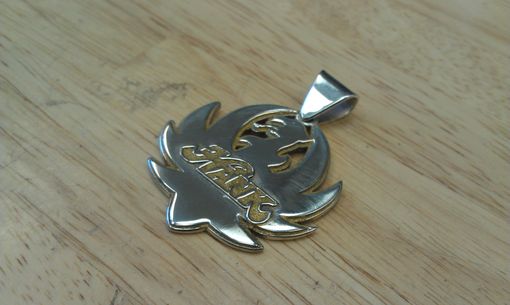 Cool Ruger Hank Williams inspired pendants shown in sterling and gold.
Available in gold edging and Black oxidation. Inscriptions possible on the back.

Available in 10 and 14 karat gold with and without the Hank.
Dimensions: 1.5 x 1.5 inches
All of our products are handmade
by expert makers.
Tina H.'s review

• Feb 15th 2016

I have searched for a few years looking for a phoenix.
Paul delivered a beautiful piece! !!#
Words cannot express how happy I am
MWaaa Kisses and hugs

Robin S.'s review

• Dec 12th 2015

This project turned out perfectly. It was a gift and I know they will love it!

lawter55 L.'s review

• Dec 10th 2015

yes I a another a new project

Donald D.'s review

• Aug 5th 2015

I have looked at the ruger eagle necklace for some time,and haveing ruger handguns.And drummer,i have enjoy hank jr music this fit myself.Paul Michael Design,was so cool.I will wear it for along time.thank-you .Donald R.Dull.

Adrienne N.'s review

• Jun 30th 2015

I am very happy with the Ruger that Paul Michael had made. My husband was very surprised for Father's day.