Happiness - Harry Potter Aluminum Wallet Insert, Card Sized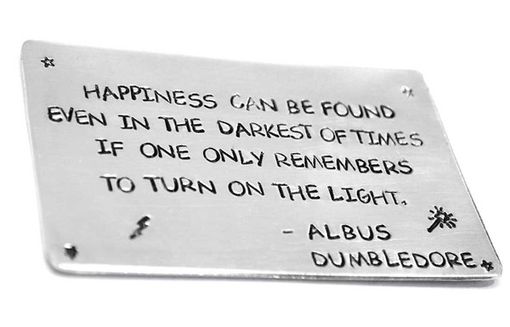 This 1100 pure aluminum card has been hand stamped by me with " Happiness can be found, even in the darkest of times if one only remembers to turn on the light." Inspired by Harry Potter, it has been stamped in my comic sans font, all capitals with a few stars, a wand and a lightning bolt.

Carry Dumbledore's wisdom in your wallet with this credit-card sized (3.37"x2.125") aluminum wallet insert. You too, can be a card carrying Potterhead!