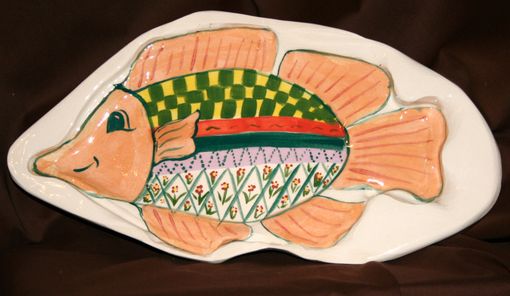 One of my favorite projects, this happy little guy is used at least weekly in our kitchen. When you live on the coast, a lot of fish is served at our table!
Porcelain, hand-painted and fired to cone 5, he is oven, microwave and dishwasher safe. I just rinse him in hot water to warm him up for serving and he goes right to the table.
Dimensions: About 13 inches long, eight inches wide.