Harley Davidson Chain Damascus Knife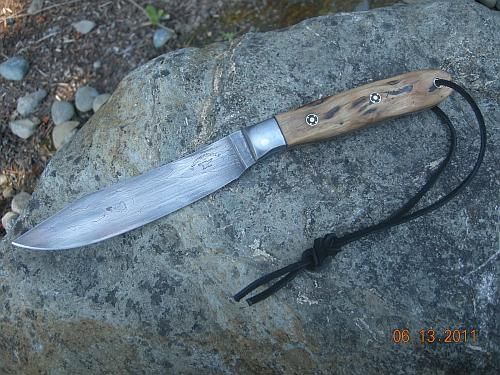 This knife is forged from Harley Davidson Motorcycle chain Damascus steel. It is an all-purpose knife which would be suitable as a Boning, small Filet, or Hunting knife. the handle is made form Stabilized Birdseye Pine. Tthe bolsters are constructed of Wrought iron/1095 San Mai.
Dimensions: 10 1/4" overall5 1/4" blade1/8" thick, with Tapered Tang.