Hasbro Children's Hospital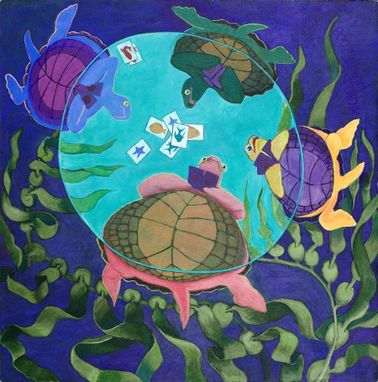 Ceiling tiles for Hasbro Childrens Hospital diagnostic center. The idea was to produce attractive images as a focus for parents and children. the topics are meant to lead to conversation. The tiles are installed in the ceiling above the hospital beds and on the walls.
Dimensions: The original pieces are 2 X 2 feet square. However, paintings such as this can be created in any size.