Hattie Two Drawer Coffee Table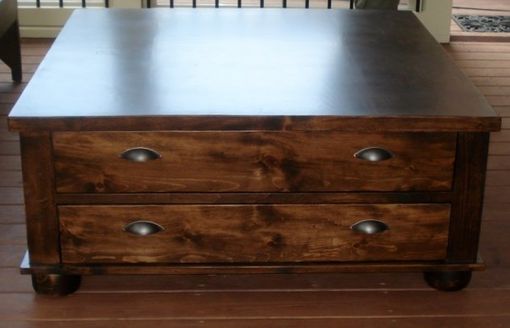 This fabulous two drawer map coffee table would be the perfect addition to your living room, game room, or sitting room.

Measuring 42"L x 42"W x 18"H with two drawers that open from either side, this table will hold all your gaming & tv watching necessities.

Built from lumber that we have recycled from old homes, farms, out buildings, and barns each table has it's own character.
Each table is made-to-order.

Custom sizes available.