Healing Crystal Necklace Pendant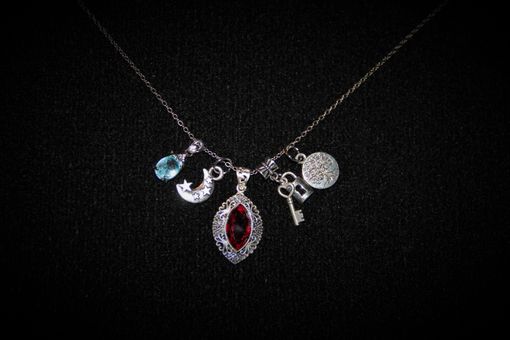 Crystals have been used throughout history as a source of healing power. Ancient cultures all over the world used healing crystals and stones to align, clear and transform their energy, spirit and physical health.
These healing stones work on a spiritual and energetic level to cleanse, balance and energize us.

Blue Topaz is a stone of peacefulness, calming to the emotions, and ideal for meditation and connecting with your spirituality.
Topaz promotes openness and honesty, self-realization and self-control. It can help stabilize emotions, making you receptive to love from all sources. Often associated with loyalty and love, this gem represents eternal romance and friendship.
Ready to ship
Garnet is a powerful energizing and regenerating stone. It cleans and energizes all the chakras. It revitalizes, purifies and balances energy bringing serenity or passion as is appropriate at the time. Garnet inspires love and devotion. It balances the sex drive and lessens emotional disharmony. This is a stone of commitment to a person or idea.
All of our products are handmade
by expert makers.