Healing Sculpted Wall Heart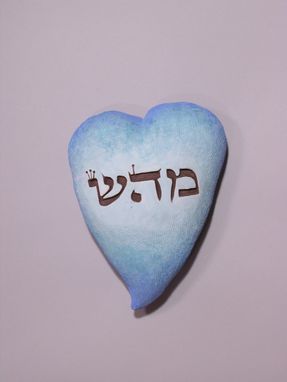 Here is another example of a Wall Heart inscribed with one of the Kabbalic '72 Names of God.'

It is not an actual Hebrew word, but the letters in order from right to left represent a meaning attributed to a specific aspect of the divine, in this case, Healing.

It can be used as a meditational anchor, or as part of an altar, or as a wish for your home, a friend or relative.

Dimensions: 8" x 8" x 2"