Heart Yourself! Eating Disorder Recovery Charm Bracelet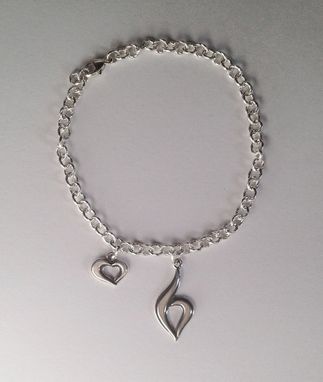 Sterling silver charm bracelet with two charms.
The bracelet is 7" long
The length can be customized and charms added for additional cost.
All of our products are handmade
by expert makers.
Michael H.'s review

• Oct 28th 2016

Ordered on 10/3/16, received on 10/28/16, rather slow in my opinion.
More importantly, I found the quality of the product to be substantially less than the requested price. I could buy a similar quality product for no more than half the price.
Even more importantly the product was not usable. The bracelet was purchased for an adult, but would barely fit a child due to the limited number of links.
It discourages me from attempting to purchase any additional jewelry through Custom Made.