Heaven On Earth Sculpted Wall Heart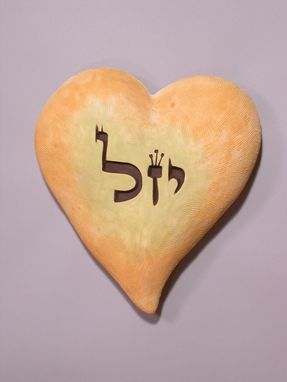 This is an example of a sculpted wall heart featuring one of the '72 Names of God,' according to the Kabbalah. It is not an actual Hebrew word, but the letters in order from right to left represent a meaning attributed to a specific aspect of the divine, in this case, Heaven on Earth. It can be used as a meditational anchor on the aspect, or as part of an altar, or as a wish for your home or life in general.
Dimensions: 8" x 8" x 2"