Helen Engagement Ring: 14k White Gold, Diamonds, Green Sapphire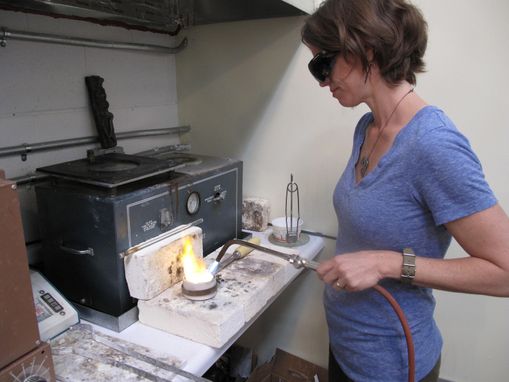 Helen was drawn to my Water Worn style, while looking for an engagement ring to go with the wedding band she already had.

My Water Worn Collection was born by playing with texture in wax to create a surface that looks as though it's been shaped by the movement of water over it. Drops on the surface add detail and a sense of fluid movement.

I designed a narrow Water Worn solitaire setting for Helen, just the right width to sit next to her wedding band. She wanted a green stone in the center, and I found a beautiful green sapphire that was just the right color, which I bezel-set. She chose to have two little diamonds flush set on the band to add a bit of sparkle. The entire ring is 14 karat white gold and is one of a kind.

The combination of materials turned out just beautifully. What a fun piece to make!