Hickory Entertaiment Center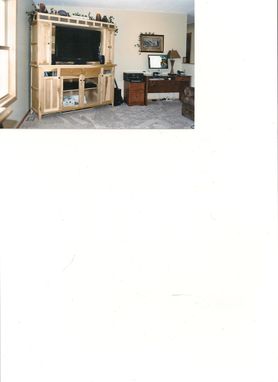 This is a hickory entertaiment center with tile inserts across the top.It is heavy duty and well constructed. Will compliment any living room or family room.Because of the unique coloring of hickory no two pieces are the same. T.V and A/V equipment not included in any sale.
Dimensions: This unit is 72' wide x 16' deep x 76' high. Custom order and sizes upon request.