High Desert Colors Mirror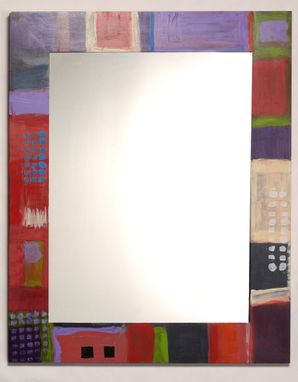 This is a rectangular mirror frame with mirror insert. The frame is painted with bright acrylic paints. This piece works hanging both horizontally and vertically.

The size shown is 32 inches by 25 inches. The size could range from 16 inches by 12.5 inches to 36 inches by 28 inches. Depth is .75 inches. Mirror is tacked in and can be replaced if needed.

This one-of-a-kind piece begins with a custom wood frame. Then I apply layers of acrylic paints until I achieve a joyful, vibrant piece that pleases my customer.

This piece is intended to hang on a wall. I love having one by my front door to check my hair and makeup as I leave for the day.