Historical Restoration - Howard Memorial Library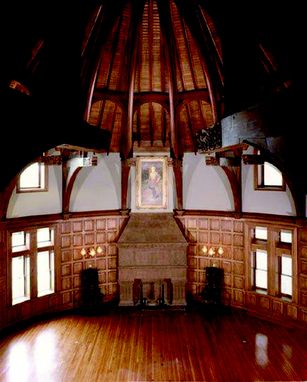 This gorgeous, historic Howard Memorial Library, built in 1889, is located in New Orleans, LA and features hand-carved wolves, radius raised panel millwork and a phenomenal domed hammerbeam ceiling. This grandly-scaled circular reading room also features a massive hooded fireplace. The intricate restoration of this historic building required the highest attention to detail by our expert craftsmen.
Dimensions: Call for more info.