Historically Accurate Finish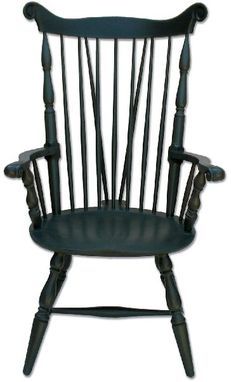 Black milk paint perfectly outlines the graceful silhouettes of a Windsor chair. Reproduction chairmakers often paint one color over another and gently sand through the top layer to show signs of "wear" underneath.
Dimensions: Available in powder form to make pints, quarts and gallons when water is added to the powder. Bulk sizes and trade pricing available.