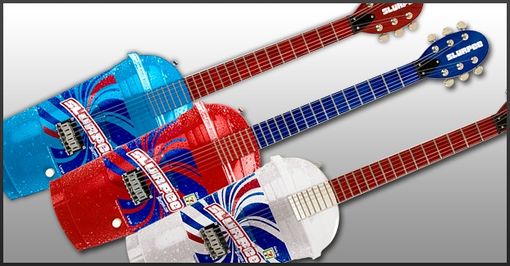 If your company/organization needs to Rock! Have HiTone Guitars build you a themed guitar. We've built guitars for Slurpee, the Dallas Mavericks and several music festivals. Whatever your theme we can make it into a guitar.
Show it off or auction it! It's will all rock!
Dimensions: 10" x 42" x 2"