Homage To M. C. Escher Box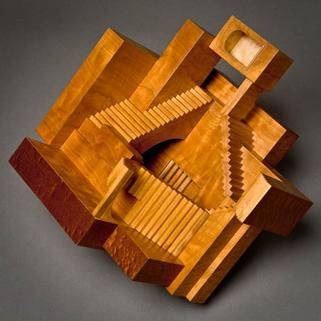 This box is a tribute to the Dutch artist M. C. Escher, famous for his mind-bending two-dimensional illusions. It is closely based on his etching "Relativity" and proves that his impossible stairways are indeed realizable in three dimensions. There are six drawers contained in the outer walls of the box, which sits on the axis of two of the walls. The woods are pommele sapele and figured cherry. This is a one-of-a-kind box.
Dimensions: 12"h -x- 13"w -x-11"d.