Home Office And Desk In Cherry Veneer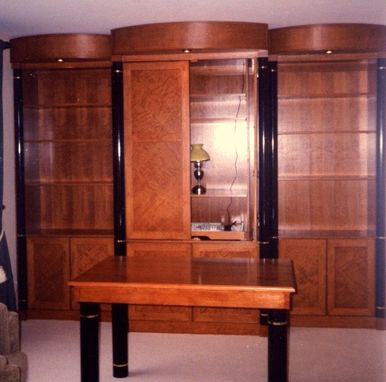 This was a special request for an office for a small room. As you can see I was standing in the hall to take the picture. The client wanted black laquered columns incorporated into the design.

This design uses the curves of the columns and echoes them in the curves above each section where lights have been added. As a design element, the veneer on the doors are cut on the bias, forming a diamond pattern. The laquered columns have an element of brass for a highlight.
Dimensions: Twelve foot wall with nine foot ceiling.