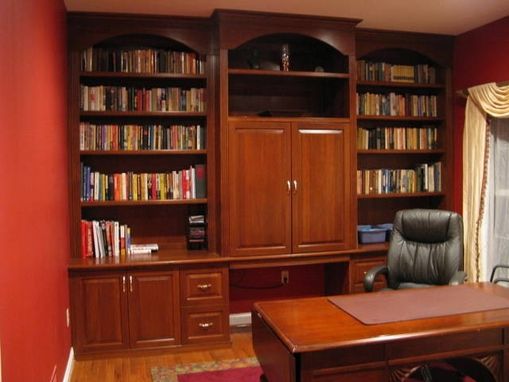 This is a home office for the executive, lots of style and plolished wood. The choice here is cherry in a soft satin finish. The idea was to close off the work by providing pocket doors to hide the computer. This room was off the front entrance of the house and had to be kept neat when company came.

The wall looks taller now with the floor to ceiling cabinetry. The room is lighted with large windows and so provides a cheery place for work.
Dimensions: Fourteen foot wall with nine foot ceiling.