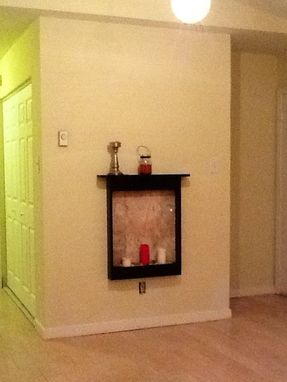 We recently renovated a single-family home in Chesterfield County, VA. The scope of the renovation included:
New Roof, with 20+ year warranty
Removal of old and replacement of 720sq.ft decking
All new insulation under the house
Termite treatment, again, with full warranty
New Hot Water Heater, 5 year warranty
New Kitchen, including all appliances
New solid wood kitchen work tops, custom made
New hardwood flooring throughout entire house
New laundry room floor, removed old vinyl, replaced with 3/4" ply then installed ceramic tile
All new interior doors, trim and skirting boards
All new interior light fixtures
New Air Conditioning unit
Decorative faux fireplace
Replacement of external cedar siding as required
Complete paint work, interior and exterior
Total garden clearance and landscaping
Replacement as required, electric baseboard heaters

This project was undertaken as a lovely little house for a young person or couple just starting on the property ladder.

Because this is a starter home, this project was done with the view that people just beginning in property are the people who can least afford a home that requires lots of maintenance and repair work.

Without exception, there was no detail that wasn't considered. A lot of tasks were done, not because we were obliged to, such as installation of under house insulation, but was done to reduce the running costs of the home, in both heating and air conditioning.

When the hot water tank was replaced, it had a 1 year manufacturer's warranty, we purchased an additional 5 year warranty, again, entirely for the benefit of the owner.

Yes, we could have done the house for a lot less money, but, we wanted to complete a house that we would be proud to sell to a young couple, knowing that we sold a place that was beautifully and thoughtfully renovated, providing the owner with undoubtedly the very best little house they could purchase for the money.

In short, this project began from a position of renovation with integrity and ethics. We simply wouldn't make or build anything that we, ourselves, wouldn't also be pleased to own or live in.

In all respects, the house was renovated using the best materials available for the budget allowed. Any materials which were suitable for re-cycling were.
All of our products are handmade
by expert makers.